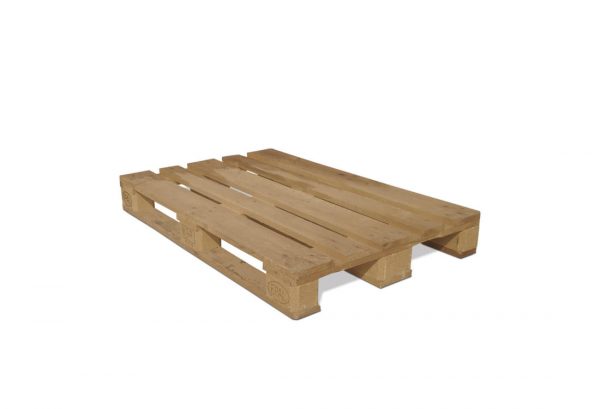 The history of the current europallet begins in 1950, due to the impulse of international railways.
For the quality control of pallets, in 1991 it was decided to create a certification body, the European Pallet Association (EPAL). EPAL has been operating since 1995 and Spain became a member of this association in 1997.
The europallet weighs approximately 25kgs. It withstands loads of up to 1,500 kgs statically and up to 4,000 kgs without movement.
Europallet vs American pallet: With the growth of trade and the proliferation of pallet use, the need to harmonize sizes arose. In Europe, to optimize transport, because the railway gauge is 2400mm, the standard europallet with measures 1200x800mm was established. However, in the United States the standard pallet measurements are 1200x1000mm.